Gavin Newsome easily fended off
a "Recall" Like a Hand Does To A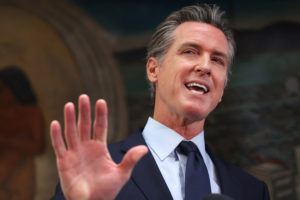 (Told ya, thanks!)
tiny pest fly and the entire damn
Republican Party Blew Well Over
$270 Million On This Stunt. AND
they didn't just lose, they got so
hammered due 2 all The Horrific
Anti-Vaxx, "ignoring Reality" shit
Aside from that, one special guy,
Who I Toughted A LOT, Has Now
jumped The Shark. Oddly….that
(Yup!)
phrase has also jumped itself but
I digress. Nate is An 'idiot'. He is
not 'Objective'. Just one Partisan
Turd "Playing Around". Shit, His
'Statisticians' he Hires are better
then Him. He got 2021 right and
Nothing Since. Speaking Of Over
rated Idiots. "Something" Called
Nicki Minaj. And she knows less
(Idiot Nicki!)
then nothing. Her viral expertise
is "Urban Legends" with Bullshit
Listenin to morons gets ya killed
NOTE: The Racist Rally Set For Saturday Will Be
A Failure Shit-show They already Know it will Be
Have A "Safe" Day!