While we Do have the Infrastructure
Bill passing, & It will, we are now all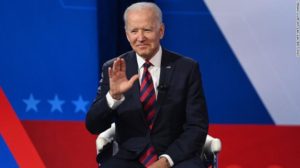 ("I got this")
going thru the next phase of Jan6th
"They all knew". Most, every, single
Republican, In The House, & Senate
knew What Was "Coming". And this
Entire Committee Will Discover This
Shit, it's all factually known today &
the Only difference will be, this bein'
stated in Public With the Irrefutable
proof proving it. And now, what Will
(<-Criminal)
only Speed Up Republicans Demise,
they are Trying Their Hand at shitty
1st Amendment frauditor stunts so
you can Expect Their Voters To lose
all interest voting for these criminal
Assholes Anymore. It Comes Across
As little more than 'Karen theater' &
criminal Sovcit Tactics. They are All
Undone. Nowhere to Go, From Here
("I don't govern!")
for them, except jail, jobless or gone
far Away From all Politics. Tick….tock
NOTE: Lollapalooza 'Invades' Chicago This Weekend
And, It Is INSANE Already. Staying In, Streaming, &
Playing PS4. That is about it. Just protect yourselves
Have A "Safe" Day!