It's Another day in Merica, so we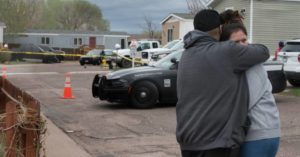 (Ugh)
I'm so shocked (fakes "outrage")
We've done nothin' but flood the
entire Country With Weapons Of
War, With no Rational valid Real
regulations. We Tried nothing, &
We're all out of Ideas. Get rid of
the DAMN filibuster & pass Sane
Gun Reform, Now! President Joe
& Kamala Harris now got a 71%
approval Rating for handling the
COVID Pandemic. Having Actual
adults in Charges Makes A Mega
(<-Lying Prick)
difference. And While things are
gettin better, it's now the entire
Republican/FOX Noise is Gettin'
Worse. They Want to Go ALL IN
On the Anti-Vaxxer stance so it
is goin to end badly for all of em
Bob "I Cheat Then 'Cry' About It
When Busted" Baffart Had A big
Because the Horse failed A Drug
test after the race with his horse
Showing "Betamethasone" In its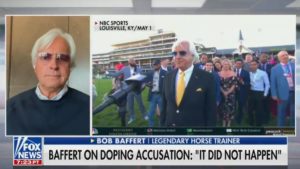 (<-BB's BS)
System. He is Also "Suspended"
From "Churchill Downs". BOOM!
Then he went on FOX & Bullshit
to "whine" about cancel culture
What he means is "makin' all us
ass criminals face consequences
for OUR Crimes is Unfair". BUZZ
Nope, just the effects of cheatin'
NOTE: David Litt Went Onto Newsmax &
Literally "Litt" them Up Like A big Pinball
machine. Called out their lies & was great
Have A "Safe" Day!