We are in the mist of pandemic which is
killing 226,000+ citizens so far, A failed
("We don't care")
economy That's Working for Billionaires
only while the Rest of us struggle 2 just
exist. Orange Asshole has done nothing,
Republicans have done Nothing. And so,
Our Entire Country Has had ENOUGH of
this Hateful lunacy. And, as We are Two
weeks out from a new day; the toddler's
"Walking Out" From Interviews, With 60
minutes Lesley Stahl. He is Falling apart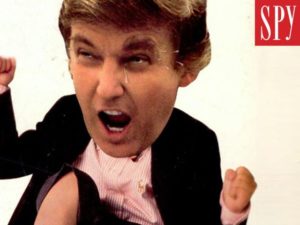 (<-Sociopath)
in Real Time right before our eyes. He is
trying To Get Barr to "investigate" Biden
History Has it's Eyes on us All and she is
ready to give these Evil Shits a reckonin'
Today, Is VP Harris's 'Birthday'. Enjoy It!
NOTE: Democratic Candidates Are Now Pulling
Ahead in key Races all over the Country. Vote!
Don't Vote by Yourself, Grab a Friend, Go Do It
NOTE II: The Debate Commission Just set up a
New "Mute Button" Rule For 'Opening Answers'
It Will Then Go To Open Discussion, With It Off
Have A "Safe" Day!
[give_form id="26992″]