Early voting has been under way for over a
month & More. And, The Numbers Are Very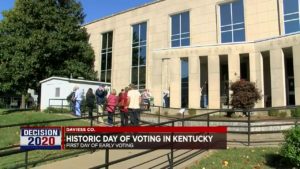 (Turn out; Vote!)
staggering. Almost 10x's the turnout from
2016. That won't help Orange Anus. And it
is getting even higher by the day. Vote like
your Lives Depend On it, because they DO!
The Republican's Female Scalia Had A Bad
day On the Hill. Turns Out When you are a
hired 'Shill' For Trump / Far Right Religious
zealots You forget 'Stuff' like the 5 Parts of
The 1st Amendment. Oooops. And, in What
can only be called the biggest mistake in tv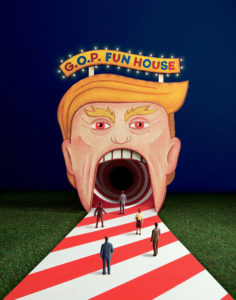 (Don't Watch It)
History  (After Fish Police) NBC You Later
just Booked Orange Asshole to run Along
Side 'Biden's' Town Hall AFTER Rump Did
the quitting. NBC won't recover after this
NOTE: As tRump Still Holds Rally's Infecting The Very
Voters who Need to help Elect him will all get it. Welp
fine by me. Darwin award winners without intelligence
Have a "Safe" day!