This is the Hardest post I have ever had to write
The Valid Peaceful Protests Over The evil Murder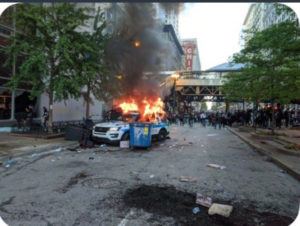 (<-Terror)
of George Floyd At the Overt hands of an utterly
inhumane Un-fit Cop were Interrupted by Some
Criminal Violent Looting Anarchist Terrorists. In
no way does that affect or change the subject of
the Dire need of Racially sound law Enforcement
reform. Burnin' down Cop cars, lootin & Breakin
widows doesn't solve this problem. As my entire
Neighborhood Burned Saturday, As I Pleaded, in
vain with the Violent Anarchists that Organizing,
(<-Evil)
Voting, holding these racist factions in power all
ACCOUNTABLE is The Key. They Didn't care. In
fact, this was All Coordinated terrorism all as a
racist, Immoral, Evil fat coward HIDES in his lil
house. He Stokes This Hate. Do, not, let, Him or
any racist win. WE will win And out of all of this
so many HERO'S have All Risen. George Floyd's
brother Terrance, Killer Mike, Mayors, the Cops,
Community Leaders, Organizers, Etc. Do Not let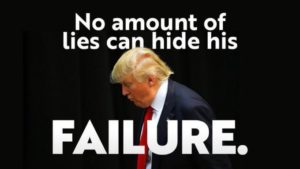 (Nope)
them Highjack the new Policing Policy that does
need to b Enacted here. We have hope, justice's
coming & it's Coming FAST. We can only do this
together. Chicago & this country will recover, we
will become stronger; trump's hate will not stand
NOTE: The Minnesapolis Autopsy Was Partisan Trash Lies
the ACTUAL objective autopsy confirms death by homicide
This Isn't Up For Debate. He Was Murdered By THE COPS
And anything else would be an Abject Lie. The frauds who
put together the doctored autopsy should also be Charged
Have a "safe" day!