Today, the US Senate took an "Oath" administered
by Chief Supreme Court justice John Roberts To All
("I swear…a lot!")
Be Faithful "Impartial" Jurors. Should Republicans
play "Partisan Games" In this Trial & try to hide or
even obstruct Witnesses/Evidence, this will end so
badly for them ALL. This is now a "legal" issue, it's
not As "Political" any longer. This is About Country
not "Party" anymore. Should anyone forget that, it
will be a Heavy Price to pay from Roberts, sargent
at arms, the rest of the senate themselves n voters
This is about our entire country. If breakin' the law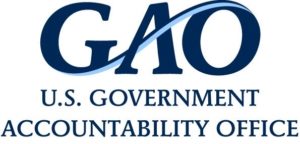 (Busted!)
doesn't matter, we're Due for a shit ton of Anarchy,
No Constitutional Law, Or Governmental Oversight
And as this is all happenin' the GAO, a government
non-partisan Accountability Office just Ruled trump
"Broke The Law" & "Obstructed Congress". BOOOM!
(BTW-Justice Roberts Was Visibly Nervous with His
hand shaking. This Dire Moment is Not Lost on him)
NOTE: Senator Martha McSally Calls Reporter "Liberal Hack"
This Is because she's scared For Her Job. She Should Be And
She used it as a fund raising stunt because She's way behind
NOTE II: FBI Agents "visited" Rudy G & Trump Buddy Robert
Hyde. Guess Mr. Jekyll Wasn't available. They're all Criminals
Have a day!
[give_form id="26992″]