As the DNI Head testified today, It became
crystal Clear Trump, Rudy, Barr, VP Pence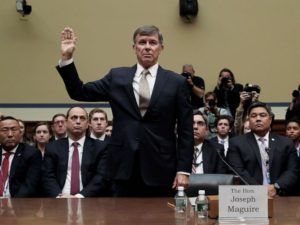 ("I do!")
Mulvaney & More Are ALL "Legally fucked"
He made no Judgements, Accusations or a
conclusion. The Whistle Blower Report Did
that. He finds the Report "Credible" & Said
"No one Is above the law". Indeed. There's
no Escape from dire legal charges now and
idiot already fully Admitted that he did the
illegal Acts. And now, when Faced With all
these Illegal crimes this Fat Orange Tyrant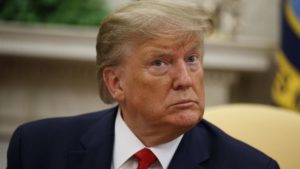 ("I Fuked?!?")
THREATENS The Whistle Blower and All of
those who Helped them, With 'Death'. Yes,
you read that Correctly. That's yet Another
crime. He will Get Worse, so watch Closely
Republicans Will be, 'Panicking' Worse with
each Passing Day. And in this case they all
DESERVE it. They Cheered on/lied For/and
Aided This Criminal In Every Possible Way,
from the Very Start. They're all tied to him
(Yes indeed)
forever. They'll Try to Distance Now. Nope
In this case It's not just the Crime, but the
Cover Up, As Well. Think, A 2fer Thursday
NOTE: Polls, Are Shifting At Light Speed In Favor
Of Impeachment. That Number Will grow Rapidly
As Each Day Passes With More Crimes. Oooooops
Have a day!