In what can only Be Called the End Game,
last straw, that's all folks, a hard goodbye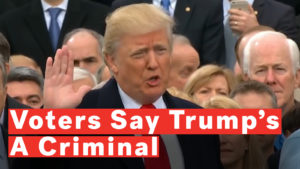 (No Shit!)
This Nuclear Crime that'll echo in history
books Forever is unrivaled. He didn't just
bribe, black mail & Kompromat (Which is
ILLEGAL in the United states to accept it)
Trump Committed A Crime Against Every
Citizen, Against our Constitution, Against
our Country, Against the law, and against
Humanity Itself. And, Accomplice #1 Was
an Utter clusterfuck On National TV when
(It's Over)
he 'ADMITTED' It. Rudy, Rudy, Rudy, You
are the "Grift" That keeps on givin'. If the
sitting Democrats in the house do nothing
it'll be the End Of Their Party As Well now
This "Whistler Blower", is A National Hero
NOTE: The Princess Of Arizona, Walked Of The Set
Of the View. Perhaps She, Boris Johnson, Trump &
EVERY 'Lying Fraud', 'Racist Aiding', Country Killing
Republican will follow their Leads. It's unacceptable
(They really can't address Facts/reality so they run)
Have a weekend!