The Orange Slime KFC Bucket just shit
The Bed On His Lunatic "Tariffs". All Of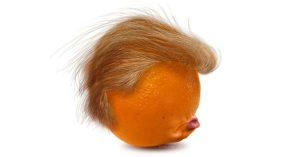 (What a douche)
the DOW/Market today told him He's a
dumb son of a bitch. Tariffs are paid by
The "Consumer". ALWAYS. The Country
that gets hit, Moves the Price Up to the
amount of the Tariff. Jeeeeeez he's just
a dumb fucking moron…….who lost well
Over $1 Billion Dollars. Art Of The Heel!
NOTE: I Am on WGN Tonight After Midnight With
Chicago's Own Patti Vasquez To "Talk" White Sox
So, Tune In, And 'Turn It Up' As Our Sox Heat Up
NOTE II: Mueller Won't Testify Just Yet. They are
Still "Setting Up The Date", When, He Will Testify
Have a day!
[give_form id="26992″]