Pelosi made Barr's Lying to Congress Clear,
"That's a crime". It certainly is, just go ask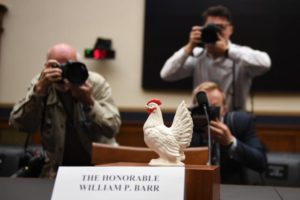 (Ha ha ha!)
Michael Cohen how that "Worked Out" For
him?! Jail. That's How. And With Barr Now
"skipping" pulling a "No show" to a House
committee subpoena; well now he's gonna
be held In Contempt of Congress For Sure
Ooooooooops. Ya fucked son; Check mate!
All while Rep Steve Cohen decided to "Fill"
the void of Barr with a Chicken statue and
"Proceed" to Eat A Bucket of KFC. The bell
tolls for thee. Speakin' of "going down" we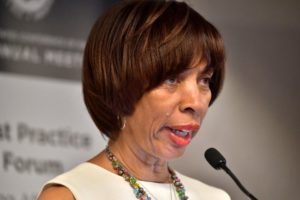 (Yes, step down)
Have The "Mayor" Of Baltimore "Correctly"
stepping down after havin' given herself a
$500,000 no bid contract for her own little
series Of Children Books. Good! You Break
the law, ya lose your Job; same as anyone
NOTE: The WH/Trump/Flood Are All In "Very" Dangerous
Legal Shit, By Attacking Mueller/Congress. This Ends With
them in Jail for Contempt of congress if they don't comply
Have a day!