Another big vote Defeated a "Leave with a deal
in Place" Brexit Vote. Which 'Means', We're now
(Brexit Voters)
down to just 2 Options. One's reasonable, the
other is Akin to Putting A Pistol in your mouth
claiming you're tryin' to "blow your nose". It's
somethin' to see. Option 1, vote to extend this
to fully Understand the legal, Economic, social,
infrastructure, & Future impact of leaving with
"no Deal" in place. The Other, is Jumping from
an airplane with no Parachute as the ground is
rapidly Approaching. Tomorrow, "No Deal" will
likely die, setting up Thursdays "Article 50 Two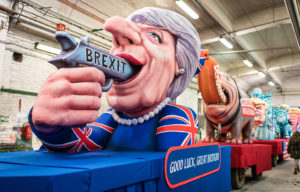 (Yes, we know)
year Extension, Extension" Vote. Which "Means"
Brexit is dead. If That Passes, "Sanity" will have
been restored. For However Long that lasts. Oh,
speaking of lying Assholes Abusing Power While
outright lying to others….we got two big famous
mom's in Deep Shit for This "College Admissions
Scam". Felicity Huffman, & Lori Loughlin (A Full
House actor) using cheatin & bribery to get their
asshole Rich Kids into 'Schools'. Doh! Throw The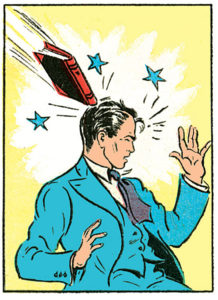 (Harder!)
book at them so hard, it Ruins all of their plastic
surgery. And as the World Burns, Orange Idiot's
still tryin his clown show where he doesn't know
how "Airplanes" work. Sit Down, & wait until jail
NOTE: If You Want To Listen To Last Nights WGN Show 
With Patti Vasquez, Please Enjoy. Tune In Every NIGHT!
Have a day!