A guy goes on a FOX Show to tell the
Truth, Does, & is Called awful names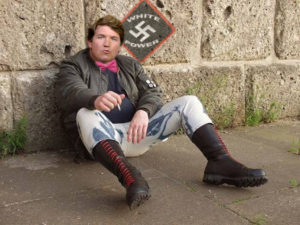 (We know)
This sounds like a joke setup, doesn't
it?!?!?!? Well, It Isn't. Dutch Historian
Rutger Bregman 'Exposed' Fucker Boy
for his Ethno-Nationalist Racist Views
If You Watch FOX Noise, I'm So Sorry
It Is Not Just Watching Bad Billionaire
Propaganda……..it's watching "Opinion"
VS "Fact". Keep the "news" to just the
facts. It's why cable news is dying and
Internet News, Is Surging. When folks
(Like that!)
are Not PAID By The Billionaires to Air
their Propaganda. You'll Get the Truth
Independent Media. Do Not Trust ANY
place that is paid PAC $ from any side
as they have an agenda. See the truth
doesn't "pick" sides; it simply just is &
that's a great thing! Some folks are all
Talking About A Mueller Report. Don't
be 'Distracted'. There are still 4 Sitting
sealed Indictment Just Waiting. This is
(It is!)
not about a "report". They have a nice
Grand Jury, all Convicting People, as I
type. No "Report" is gonna "get" these
fuckers. Only Indictments Do. Get it?!?
NOTE: Rod Rosenstein Will Be Stepping Down, In
His Roll As Deputy AG In March. By Choice?!?!?!?!
NOTE II: FBI stopped a White Nationalist terrorist
Plot By a "Former" Coast Guard Lieutenant. Throw
The Book at Him! No Place for Domestic Terrorists
Have a day!
[give_form id="26992″]