An Attack on one, is an attack on all. Period!
Empire actor Jussie Smollet was hospitalized
on Tuesday mornin around 2 a.m after being
(Racism Victim)
assaulted in Chicago which police are now all
investigating as a "possible hate crime". Wtf?
No more. No Fucking more. This is not some
"game" where Racist people destroy all other
citizens lives. Cops best get to him before we
citizens Do. And by "WE" I mean 'all' Chicago
Citizens who will Not Tolerate Racist Violence
Always remain "non-violent". Shine a light on
them all. End their Hate with a Camera and it
(No shit!)
ends their lives. Social, legal, financial. Gone
In Chicago, We Remember Normandy Beach
& if you think a "Couple" of MAGA hats scare
us, history's littered with your coward bodies
This, is, TERRORISM. Period; End Of Story &
your time is Up. Not only will they now all be
charged 2 the fullest extent of the law all the
enforcement Agencies both local and Federal
best respond to this racist terrorism. And our
countries Citizens are now ALL engaged. You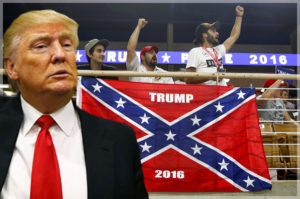 (We knew!)
picked a fight with fellow citizens and We can
do this all Day. You immoral Racists Will Lose
NOTE: Historic Cold In Mid-West. Be Safe, Take All
The Correct Precautions, Help Others & Stay WARM
NOTE II: R&B Grammy winning Soul Legend James
Ingram Passed away At 66 was battling Brain Cancer
(NEW INFORMATION states Jussie is lying about it)
Have a day!