The Reich Wing Today is not consistent,
they have No Honor, no Kindness, & no
(No shit!)
moral Footing. It Is Just the "Sociopath"
Wild West, where Republicans never do
anything Wrong, & Democrats 'Existing'
is an Afront to humanity. It's cult group
think shit, will Kill their party & is dying
off as Fast As Their "Base". They are all
Blindly 'Defending' Kavanaugh, Because
he's on their "Team". It's a series of lies,
excuses & Ignoring His Actions. All Their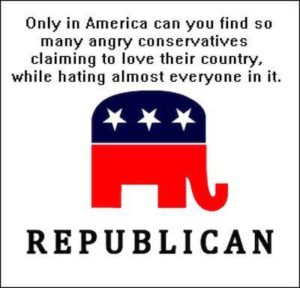 (Yep)
smears will get worse, it won't work and
they will All be branded the villains they
truly are. Those R Senators up for Their
Re-election lives can cast a Vote for this
guy & Will Lose. So I'm Looking at Cruz,
Heller, Wicker, Hyde – Smith. Please Do
proceed. Your Tiny leads will go away &
you will lose your seats. You already did
when you lost your Souls. Ooooooooops
NOTE: Kavanaugh's Buddy, Mark Judge Is
ONE Massive, Racist, Homophobic, Hateful
Chauvinist Prick, And He Wrote Everything
About His Views Down. Oooooops. Busted!
Have a day!