Seems these days, even the Trumper's thinkin'
of what his Impending Impeachment Would do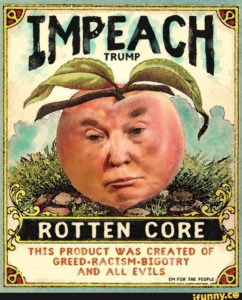 (Oooops)
In usual tangerine taint fashion, he thinks that
the "Markets Would Crash". Ahhhhh no. But all
your horrific Tax Cuts, deregulation & that little
item called the marginal propensity to consume
WILL Certainly, Do That With/Without you. See,
the economy is driven by sound policy positions
prescribed For each "Ailment". Think of it as a $
Dr. when a body's Stuffed too full with $ and he
Says, "What You Body Needs is More $". That Is
Something An Economist Would Never Say. And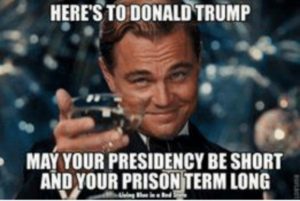 (Cheers!)
that's Why Tax Cuts don't Work. They Are A Net
negative when bringing an economy back to any
balance. It seems Trump is now firing on the AG
Sessions (Just distraction right now). It's all just
one big smoke screen in a failed attempt for him
to Distract from the Raging Fire that Is his world
NOTE: I Have A Degree In Economics, And I Really
Hate When Folks Don't Know Anything They Speak
About. It Wastes The Worlds Time, & Is Just Empty
Have a day!