Only in a feckless, spineless, impotently
silly Immoral Fraud Party, Could it Even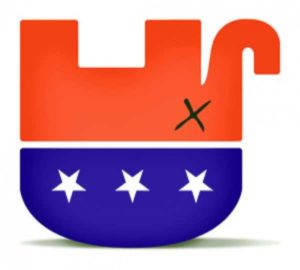 (Done)
happen under A Trump. Let us make No
mistake here. Only less than a Hand full
Have Regularly Bitched About Trump so
THAT alone Tells you they are all voting
with orange anus's agenda. Even the UN
gets it & called out all republicans for all
their Class Decimation. And while this is
happening, we have a Toddler And Thief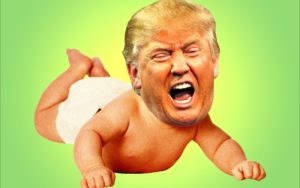 (The Brat)
playing Games with National Security In
a feeble try to "Avoid" the Mueller Storm
that is About to Consume their entire big
bad collection of criminals. Said it before
& I'll post it again. Go Read Up about Mr.
Mueller. He, Is an Honest, Straight Laced
no fuckaround guy. And you can bet that
Trump/Crews verbal Abuse, hate and lies
(You're done son!)
will ALL come back to tear their Fat asses
clean off their Felonious bodies. Tick tock!
NOTE: DeNiro's Dead On Take Down, Of All Shit
Trump. His Words Are True, & Will Echo Forever
That is why It Bothers all the same Lying Frauds
Pretending To Be 'Upset' at Vulgarity While They
ALL Applaud the worst in a President. "Hypocrisy"
Have a day!