Seems Republicans are royally fucked &
they all seem to know it. It's all over but
(<-Bullshit Factory)
the crying. And My BEST Guess Is All of
the Devin Nune's in the party are helpin
Trump For One Reason. THEY are on all
of the Carter Page Surveillance. Oooops
Now Devin "I'll Be Joinin' Kushy, Don Jr.
And, Trumpinski In Jail" Nunes; Claimed
That Trump Never Meet the 1 Guy, Who
plead Guilty George Papadopoulos, all of
this…despite being Selected on his Great
Foreign Advisers Committee in a PHOTO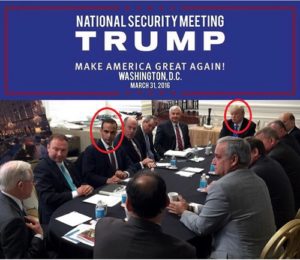 (Ooooops)
with Him. Ooooooooooooooooooooooops
Their lies are getting worse each day and
Mueller's Investigation isn't At all fucking
amused. And what is The Racist lying ass
Divider and Thief Doing?!? Usual asshole
Twitter Tantrums. He Is Getting SO BAD
the bully turd is Repeating himself with a
"Little Adam Schiff" ALA "Little Marco" in
the asshole planet debates. Trump is just
terrified. And he Should be. This is NOT a
(We Know)
fucking game; the jail time will be serious
He's a fuckin moron whos about to go bye
NOTE : The Stock Market, TANKED Today
And It's A Record Position Sell Off, That It
Hurt Losing 1,100 Points The Most In One
Day. It Just Lost Over 1,841 Points In The
Last 4 Days. Tomorrow Best Stabilize or It
We're In A World Of "Financial Hurt" Folks
NOTE II : What A Wild Super Bowl It Was
One Of The Best I've Seen In Years Like A
Heavy Weight Fight Back & Forth. A GOAT
Have a day!