Trump & His entire 'Fraud' crew
are Fucked. Royally Fucked and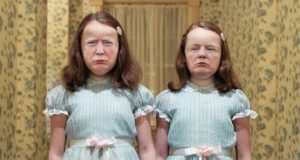 (Oh shit!)
things will get worse by the day
Will it Stop FOX, Trump and All
Republicans From Shoutin' "But
HILLARY!!" Trying to Avoid this
legal Reality of Trump & His big
treasonous crew all goin' down?
Nope, they Will All Try To ignore
reality. It Will The Usual Bullshit
Tricks of: Yell About Hillary, Say
Any Red Herring/Avoid & Finally
(Coming Soon)
Create Some Non-Existent False
Equivalency. See ya fuckin' shits
Trump Won, Clinton's Done. Eat
Your Shit- Sandwich. Yum, YUM
Not Only, Will More Be Charged,
but With One, Already "Pleading"
guilty for Acts Donny Jr Actually
DID (held a meetin') it's all over
New MAGA  –  Many Are Getting
Arrested Or Morons All Go Away
NOTE: Kevin Spacey, Committed
Sexual "Assault" Years Ago & His
Response, Was, Disgustingly Evil
House Of Card Season 6's Halted
NOTE II: "Terror Attack" In NYC
With 8, Sadly Dead. This Is 'Pure'
Horror Evil, & Unacceptable. We
Must Stop, 'Religious' Extremism
Of Any Kind. And Only 'Together'
Have a Scary Day! Boo!