Approved. Oh boy. Luckily those multi
Billionaires will "Finally" catch a break
(Holy fuck!)
(Places face into hands weepin' at this)
What the ever Loving FUCK?!?!?!? This
shit is 'Pure Lunacy'. It is like someone
who has 3 billion they never spend and
wanting Another 2-3 Billion in Tax Cuts
That They're Already NOT SPENDING &
doesn't give a flyin' fuck about all these
government Programs/Agencies it hurts
These Are Not Republicans. They Are all
Economic 'Sociopathic Anarchists'. That,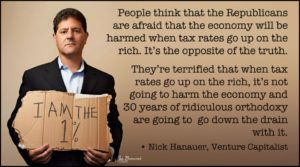 (<-Truth)
is All. How Did That Work Out When St.
Reagan did it? Oh that would simply be
black monday in 87 when markets just
Crashed. And when W Bush did it?!? Oh
The SAME FUCKING Thing, But In 2007
with the HOUSING market. You fuckers
don't learn so ya need to bleed again &
I'll Bet Your Dumb Asses Still will Never
learn. This is Solely for the Top 1% and
NEVER WORKS. NEVER. History, is Very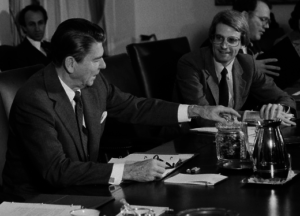 ("Wellllllllll?")
clear on this fact. But you suckers really
just deserve it. Those who do not watch
& learn from All The Republican Political
corruption for The top 1% deserve to be
picked Clean Like a Carcass by buzzards
You, have, All, learned Nothing U Idiots!
NOTE: 20 Republicans, In The House Did
NOT Vote 'For' This Welfare For The Rich
You Can Bet That More In The Senate Are
Aware If They 'Pass' It, They All Get Fired
Average American Citizens, Won't Take It
Have a day!