It's seems no matter who it is, or what
Horribly Vile, Tone Deaf Hate Was Just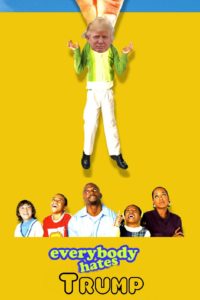 (We know)
spewed……everybody is turning on the
Orange Anus. The Latest, Is The NFL &
Lebron James. Trump Doesn't Get Our
1st Amendment, as most fascist do not
See, the Reason people fight for all our
Freedom's As Bolger's Have Done in all
the Centuries….was for the right of any
citizen To freely Express Themselves &
Honor Our US Constitution, That Those
(Freedom)
before us all have sacrificed so much 4
To even have this amazing freedom but
to not grasp why, is disgusting evil that
is Unworthy of Respect. Make no errors
here. Trump seeks to Assault Freedoms,
divide us, and Spew Hate non-stop. Yet,
that's not who were are. It never was &
is Painfully Clear in the Unity Of Teams,
coaches, owners, citizens and all human
beings In This Country. When LB James
& Known cheat like Brady Calls You Out,
(We know!)
as a hate fraud, shit isn't going your way
One doesn't Have to Agree With A Stand
To "Understand" it. It Just So Happens, I
Also Agree with it. See, Bolger's fight for
those who Can not Fight For Themselves
NOTE: Well…….Graham & Cassidy Fucking
LIED. Their Hate Bill, Attacks Pre-Existing
Conditions. These Vile, Evil, Pricks Should
Be 'Voted Out' Yesterday, & Will Politically
Suffer, For ALL This Insane Lying Bullshit!
Have a day!