Assad puts the ASS in his Name No
Doubt. What Will Trumper Tantrum
(<-Russian Ties)
do? Nothing, he's following Russia's
Hand which loves Assad, period. So
this is very Sad. My View With Civil
Wars is Avoid Them. However if the
entire Fight is A human rights crisis
and Children are Being murdered, I
am Gravely moved to so assess this
Oh, & Speaking of Soulless assholes
Bill "Loofah" O'Really, Is, So Fucked
He had 5 sexual Harassment Claims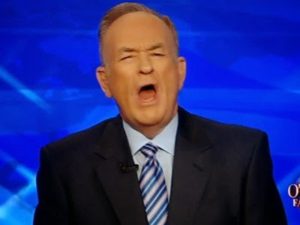 (<-Sexual Predator)
that He "Settled". And Do Not make
any Mistakes, He Did everything the
woman Claimed. He's a Sexual Dink
fuck scum. And which problem child
instantly came to his Defense?! You
guessed it, TRUMP. Wow, when the
guy can't stop diggin' his own grave
"Sexual Assault buddies". Bill-O lost
45 Advertisers & Growing. Goooood
(Do it live!)
In other bignews senate republicans
are now going "Nuclear" to get their
SCOTUS pick they stole, in. This will
be their ultimate undoing. When all
the Progressive Democrats or those
independents Get In, in 2018, THIS
will be a how you End Their BS fight
YOU Fucks Started it, but we end it!
When You Whine or Bitch we will all
(So long morons!)
bring up Your evil doing with "Rules"
They ALL Simply Want An 'Oligarchy
And 98% of us don't want that boyo!
Enjoy Your Pyrrhic Victory, it kills ya
NOTE :  RIP Don "Mr Warmth" Rickles
He Was A Legendary Comedian's Soul
Have a day!