Trump can't get out of the way
of His Own Fat, Orange, Mouth
(He was booed)
His 'Al Smith Dinner Open Mic'
Comedy Act Bombin' Was one
Now it's 12 Woman Who came
forward Accusing the Big Loud
Trumpster…of what he Already
said He DOES. There Are 'Just'
16 days left in the election and
thank Holy fuck for that. We're
All Going to Need Some Group
(Da Fuck?!?!)
therapy Counseling afterwards
Clinton is no Picnic, but in any
comparison to Trump, she's so
fucking SANE. As opposed to a
loud, Lying, Racist Imbecile Of
epic Proportions. And so guess
what?! It's showing in National
Election polls with her widenin
to a 12 point lead Now. Ooops!
The Paint has dried and Trump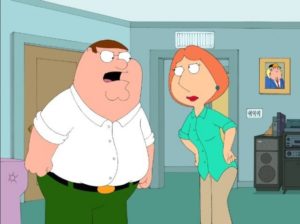 ("Make it stop!")
is the Sole Reason Republicans
Lost this election, their Party &
their Political Lives. They did it
ALL To Themselves, With HATE
And Well, that's Schadenfreude
NOTE: Lunatic Professor Says
Trumpy Will "Win!". He Is The
ONLY Person, In America Who
Thinks This, Yet, Has No Facts
To Support It. Yes Republicans
All Spew All The Same Bullshit
NOTE II : Chicago's Own, Billy
Murry, Won, The "Mark Twain"
Award For….'American Humor'
UPDATE: Sisters, Get The Last
Laugh On Eric Trump Ha Ha!!!
Have a day!