You know I leave Fridays for fun
stuff Most of the time. Well, this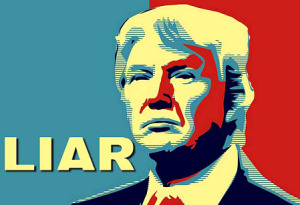 (We know)
Election Season isn't most times
What do you 'Get' after your one
Billionth lie?!?! Ryan Lochte as a
even Newer campaign manager?
No, as Drumpf 'Spirals' into that
darkness, he "Had Time" for one
more Whopper of lie. He's really
just "Sorry" for the Hateful Stuff
he said. Ha ha ha ha!! Ahhhh no
He's "Sorry" he is getting his Fat
("Sorry" (Fingers Crossed))
Ass 'Kicked' in '16 Electoral Map
Math. It's like a Child calling the
School Principal Every "Horrific"
name in the book, Slash Her car
tires, and Eggs her Home. Then
that kid doesn't Go On The Year
End school trip, & is Suspended
So, that Kid does the BIG "Fake"
apology to get unsuspended and
(Trumps ID)
go on the trip. Nope, stay home
And he'll go "Back" to his Racist
asshole Self Shortly. He Is What
he is…..and that's ALL that he is
NOTE: Watch 'This' Trump Idiot
Ignore Reality With "Says Who?"
That Is Comedy Gold Ha Ha Ha!
Have a weekend!