Hey Wisconsin, you repicked a governor
who can not manage money, period. His
(Yes, we know)
"Presidential Hopes", put him $900,000
in debt. And you good people Wisconsin
PUT him in a position of power to FUCK
you all over. Did the amount of jobs he
promised ever come true? NOPE; & you
are the suckers. How sad. If ya keep on
Voting For "Plutocratic Lying Sociopaths",
you will keep on getting the same results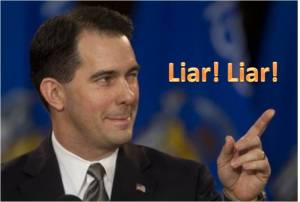 (We know)
And I got news for you, it's not a Good at
all……….and it always get way worse daily
Jack Nicklaus Ruins His Name
The "Golden Shower" 'Loves' Drumpf. He
"Endorsed Him" over the weekend. Jacky
(How sad)
declared Drumpf is just "Awakening the
country" (Puts Head Into Hands) AHEM,
NO. What he's doing, is tapping into the
extreme hate of George Wallace. Oh and
ask American how that Vote worked out
Hint, not well at all. He LOST at the epic
levels he should have. This election cycle
will Be No Different. The "Problems" that
("I suck")
he will have, are getting any of those Big
Independent Voters. Nope & that is Good
NOTE: Hillary's Ex-2008 Campaign Turd
Terry McAuliffe Is Now In Big FBI Trouble
Have a day!