Bernie only Got 1 out of 5 on the East
Coast Swing. Ouch! The Math is Really
(When it rains…)
bad at this point BUT there are 14 left
And one is Kentucky, which will likely
be Clinton. Math isn't on his Side, Yet
Since the Concept is "Splitting" & just
sharing delegates, Clinton might be in
trouble too & not hittin' the total mark
of needed delegates. Take that to their
Convention & Super Delegates change
It has happened before. The idea here
(Ooooooops)
is Push Hillary Out like they did versus
Estes Kefauver who got 12 of 15 votin'
primaries. Didn't matter, because Adlai
Stevenson got the Nomination with his
"SPEECH" to open the Convention, not
votes or delegates. Think about THAT?
If Sanders wants to Win, take it to the
Convention. History holds An Excellent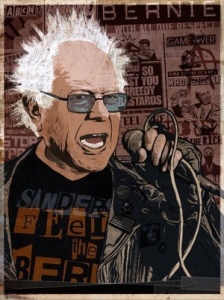 (Bring it!)
precedent. And he Reflects The "Values"
of the democratic progressive party best
Samantha Bee Stings Racists/FOX
This is AWESOME! Scathing writing and
perfect Satire all in one 4 minute power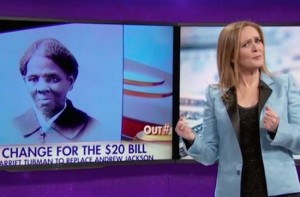 (<-Bee Rocks!)
Clip. It's Perfection! From Her Saying it
is Simply Racism, and lack of History to
Ripping FOX and inbred Rednecks who
all want Tubman on Another Version of
currency; like the $12? Which is exactly
3/5 of a $20. BOOM!! Like a Boss. That
show is Very Solid. Watch it. But seeing
her castrate racist FOX morons is so fun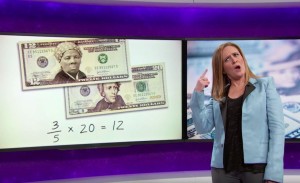 (HA!)
Racist Morons, have the ability to Never
quite grasp their "Hateful ignorance" for
If they did, they wouldn't be idiot racists
NOTE: JUSTICE! Hastert Gets 15 Months
In Jail For 'Molesting Boys'. Judge Said It
Was "Sexual Abuse", Period. Fucking Evil
Have a day!