I'm terribly sorry I've ben out of commission
for so long. After having a severe cold & flu I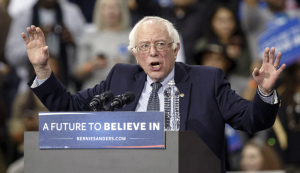 ("Settle down & vote!")
had something called Cellulitis. It's a "staph"
infection. Had it drained on Saturday. My Dr
said, "Wow…..that's the MOST fluid I've ever
extracted from one. Ever……By a lot". Let me
tell you it hurt. Bad location and it still needs
care. But I'm finally Back, no excuses. And I
am so glad 2 be, thank you for your patience
In the political insaneo world we got "Bernie"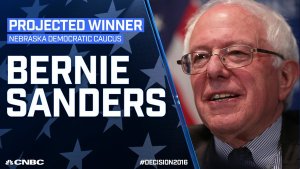 (BOOM!)
who Won BIG in Maine, Nebraska, & Kansas
Will the media say anything big about it?!?!?
Fuck no!!! They, are, TERRIFIED of him. And
you got Trump, & Clinton Winning on "Super
Tuesday"; buckle up, it's Trump versus either
Clinton or Sanders. And "right now" Sanders
has the Mo winning 3 out of 4. Ooooooooops
Have a day!