The best thing about the Teaop debate the
other night was when they ended. ZING!!!
("When's dinner?!?")
I kid, I joke…no actually the best thing was
that they were in "held" in Vegas. See, they
weren't even Lying, that it was your money
on the table they want to gamble with. Boo
The biggest winner? Lies. The biggest loser
was the entire viewing audience. But, let us
be serious. The biggest winner was Cruz, &
Trump. Which Means The Koch Brothers &
big business won, period. Aside from these
generic platitudes, jingoistic lies, & a shitty
(Turding It Up)
handle of Anything Remotely resembling a
rational Foreign Policy. It's all over but the
crying. Rubio was the biggest Loser, & now
it's a two horse race. Between Cruz Trump
That Is Like Picking Between Shit, or Farts
Down Goes Murdering Cop
For once, they got it right. That Cop IS the
reason we "need" body cams on every Cop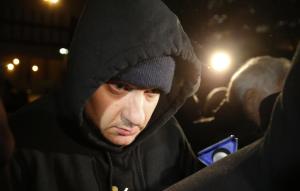 (Charged)
It Protects the Great one's, & exposes ALL
the Bad One's. Down goes murdering Cop
Jason Van Dyke was was indicted Tuesday
on six counts of first-degree murder & one
Count Of Official Misconduct. He Shot the
17-year-old, knowing it: "Created a strong
probability of death, or great bodily harm."
At least Some form of Justice will so come
(All's well!)
about. THAT is big Step in itself. Now, get
Them TO CHANGE the TRAINING, And We
have something valuable to talk about now
NOTE: Paul Ryan Wants A Budget, To Help
The 'Wealthy', & Corporate Welfare AGAIN
NOTE II: Call Ask GOP'er To Shit In Mouth
NOTE III: Pharma Drug Creepy Get A Dose
Of The Karma Police As Arrested For Fraud
Have a day!