A head for Taco Smell just got fired today
But why?!?!?! Turns out when you "Drunk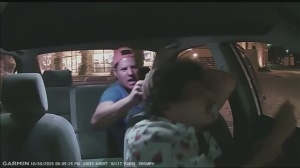 (Uber Idiot!)
Uber" try not to so violently hit the driver
Benjamin Golden, 32, formally worked as
Mobile Experience, And Innovations Lead
If you want to 'Drunkenly Punch' an Uber
Driver by Taco Bell, now there's an Ap for
that. To add "insult to injury", Golden got
so Maced, after Hitting the Driver Edward
Caban. Maybe it was a spicy sriracha kind
Hey, I'm a little nicer hear. We've all been
(<-Says it all)
a lot drunk at some point in our lives. But
it's how you handle it. Punching people is
not fucking ever acceptable. What a 'turd'
"Walking" While Black…
This makes my stomach turn. And yes it's
in Alabama. So then why was a young guy
(Bigot Cop)
Deonte Lynn stopped for 30 minutes?!?!?
Because the Redneck Racist Cop said, "He
didn't like the way he was walking"?!? Are
you fucking serious?!?! This stuff HAS too
stop yesterday. The Kid was Walking back
from workin' at Subway, to drop a Redbox
movie off, when the Cop stopped him, and
then frisked him, detained him, & put him
in the back of his KKKruiser. This cop, and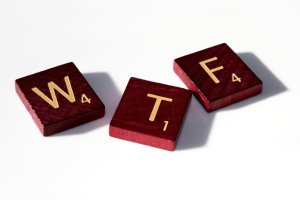 (Indeed!)
all his racist pals on the force should be SO
fired. And, it should've happened yesterday
Have a day!