Seems Tom "My Balls Are Deflated" Brady
And Da Coach Mike Ditka, both think that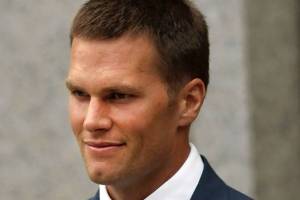 ("I love Chump!")
Trump would make a "great president", &
"Make America great again!!!!". Are we all
"Ungreat" right now?! I didn't know about
that. No one told me (Rolls Eyes) Look, its
pretty clear Da Coach was good in the 80's
but his political advice is like that of a baby
Remember when Da Ditka endorsed Bruce
Rauner? Yeah, Bruce won & now look at it!
Hates labor/working class, & anyone who's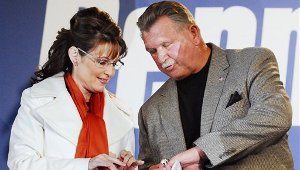 (Da Idiot!)
not either A) Wealthy B) White, C) & Rural
Forget no one in the fucking press does the
job by "pressing" their hallow Jingoistic bs
Ask, "how specifically will he make it great
again?! What policies do you like he offers"
*Crickets, Crickets, Crickets* That is cause
they do…not…have…any…answer. Ooooops
With those two Light weights offering their
version of support, Trump is even in Worse
trouble than I Thought. Doesn't he Already
(Hit 2 Much)
have ALL the 60-80s fat white racist votes
locked up? Didn't Da Coach also praise one
Sarah "Alaskan Barbie" Palin? Yep. So, DA
Coach, might Politically Speaking, want to
hit Da Couch, & let Rational Adults discuss
Didn't Da Coach also tape an endorsement
video for democrat Pat Quinn in 2010? Yes
Seems, Da Coach doesn't know much now?
Have a day!