This is, the most gut wrenching, sad, blog I've
had to post in over 3 years. My heart's broken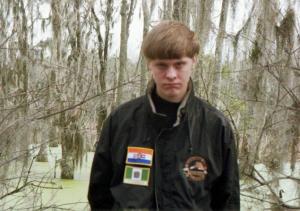 (Racist Evil)
"I have to do it. You rape our women & you're
taking over our country. And you have to go."
A racist named Dylann Storm Roof entered an
"Emanuel African Methodist Episcopal Church"
He walked into a prayer meetin', stayed about
an hour then opened fire killing 6 females and
3 males. Now he's on the loose. He's a 21 Year
Old, standing at 5 '9. He is in a four door black
sedan. He is considered armed & so dangerous
Anyone who says "But racism is over" is simply
either A) A Clueless Moron Detached From ALL
reality, or B) A racist. There's really no fucking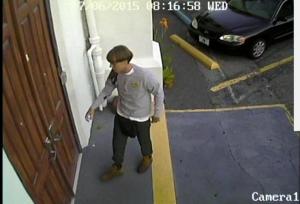 (Racist Hate)
way anyone could see this big racist hate & say
that line not being one of those 2 horrible shits
Wrestled with even posting his image, the only
reason I did was to catch the evil hateful prick
FBI should not only be Focused on Him, but on
his family (Racism is Taught), chat rooms, and
friends. His middle name's 'storm' so no doubt
he's directly attached to the white supremacist
movement Storm Front. Tear this entire world
apart to find him, & Everyone Involved in This
(Unspeakable sadness)
horrific shitty movement. These aren't isolated
loan wolfs. These are domestic terrorists period
They should all be treated as such. And until we
purge ourselves from this vile scourge of racism
this should be everywhere & in every discussion
And racist fucks like this & his Racist Father can
all legally buy guns. Think about That right now
If Anyone on the Right comes out to defend this,
correctly call them what they are; big ass racists
(Worthless Nothing)
Sandy Hook was horror, this is pure hateful evil
We will heal, But Only if we learn from this Hate
and begin to End it. If racists refuse, society will
will Correct it like we did in the past. "Civil War"
This time it ends much quicker, & we won't stop
Update: He was just caught & now in custody
He also had southern confederate racist roots
NOTE: Blackhawks Parade Today Avoid Down
Town, Unless "Traffic" Is "Really Fun" For You
Have a day!