This 'Goofy Protest' orgaizner named Jon
Ritzheimer wanted to gather like minded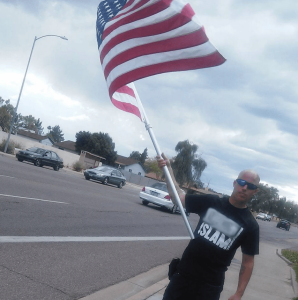 (No, fuck you!)
Islamophobes to 'Hate' against a Phoenix
Mosque. He started a GoFundMe page, &
if anyone should Go Fund Themselves it's
Jon. AÂ clarion call, to those noble Patriots
humbling asking for "$1 million", actually
raised a total of $300, in 3 days. Noooice!
The only people who showed up were big
armed racists. How Expected, & how Sad
Nothin' funnier than a bigot bigoting just
to try to make a little money being fuckos
(Ah yes, Nazi's)
And Failing the whole way down that wet,
filthy, slimy, shit covered drain. Every so
often cosmic karma works ever so perfect
Irony Ending?! At least two of the Bigoty
Protestors went into the Mosque, & then
changed their views seeing peaceful folks
Being A Gay Republican…
Is like being a large black man in the kkk,
a women who's a Men's Rights Activist or
(Gay Republican?)
a Jewish Nazi. When people hold views so
bad against the natural sexual orientation
of the person as a Party Platform Position,
maybe the"Party", is not for you. It seems
Dr. Jesse Ehrenfeld, a Republican created
an Ad for his Campaign. That is when this
NBC affiliate in Chattanooga, TN decided
to "pull" the ad since it's too controversial
Well yes, if by "Controversial", they mean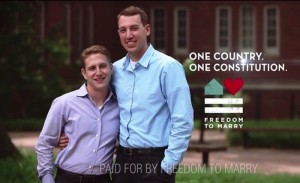 (R's don't like ya)
"tellin' the truth which is troubling for us"
Since when is the "Local Stations Owner"
allowed to be partisan ignoring reality?!?
Oh, since 'Merica & the Tennessee Factor
The real shock is seeing a gay Republican
NOTE: Obama Makes Terrible Argument
For Extended The Patriot Act Right Here
NOTE II: Bruce Jenner, Is Now, "Caitlyn"
Good For Her. They Are The Kardashians
But A Positive Social Effect Of It Is Great
Have a day!