A New York woman and her teenaged niece are
accused of beating a middle school teacher to a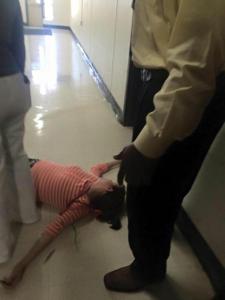 (Poor teacher)
point of unconsciousness on Wednesday. Sooo,
34 year-old Annika McKenzie decided to BEAT
niece's teacher, Catherine Engelhardt. So badly
she was unconscious. Her 12 year old daughter
claims that Engelhardt: "Put her hands on her"
So McKenzie walked past security, then shoved
the teacher against the wall, put her in a Choke
hold, & threw her to the floor. The Teacher has
(Stupid hate moron)
been doing this for 22 Fucking years. Oh, & get
this; Annika's 14 year old niece was "punching"
Engelhardt while on the Ground, Unconscious
And even several "Other Students" Kicked Her
They were BOTH charged. The mom with 2nd
degree assault, and strangulation. The "Niece"
was charged as a minor, & the "other students"
will likely face discipline. After all this evil shit
the dumb fuck idiot violent asshole said THIS: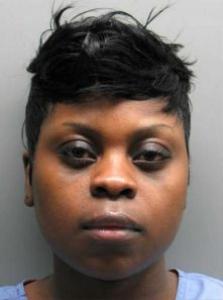 (Jail for jackass!)
"As any loving parent……if someone puts their
hand on your child you're going to react". Yes
"react" not WWF choke someone out. And that
"Someone" isn't a fuckin' stranger it's the god
damn TEACHER for Shits sake. What is wrong
with our country when this evil shit happens?!
Best Cop In America
You read so many shitty cops on this blog, that
I decided, "hey, that's just not fair". THIS COP
(Super Hero)
is a hero cop all across America today. And his
name is Jesse Kidder, and when you see THIS
video, you will see courage, intelligence, & the
best level of sensible restraint I have ever seen
As 27-Year-Old Michael Wilcox, who 'Allegedly'
killed his girlfriend and Best Friend, and began
running at Jesse. This Exchange Is AMAZING:
Wilcox(Yelling): "Shoot me! Shoot me!!!!!"
Kidder: "No man, I'm not gonna do it"
Kidder even falls down backing up but NEVER
loses control aiming his gun right at him. BUT
(Crazy killer)
THIS is what it amazing to me & everyone else
"I wanted to be "absolutely sure" before I used
deadly force". Obviously Wilcox is Mentally Ill
and was "high on everything"(bath salts) sayin'
"Music told him kill". Ahhhhhhhh right. But the
good news is another person didn't need to die
Have a day!