By now you have all heard about the idiot who jumped
the White House fence. Omar Gonzalez had a knife and
(Run Omar Run)
he "bum rushed" the White House. But HOW did he do
it? Well someone, an "usher" put the crash box on mute
A crash box is a security device that alerts guards of any
intruders. That'd be like shutting off your home security
system, because it was "annoying" you. The guy made it
all the way, to the far East Room, near the Green Room
It turns out Julia A. Pierson, the head of Secret Service,
is under fire. And now she resigned. After two high end
(Bus wheels hurt)
screw ups, Obama reacts to appease ALL the loony nuts
reacting without finishing the investigation of who, did
what & why. The Usher is important, but ooooooooh no
When idiots freak out Obama throws you under the bus
But here is the ,"bigger point". She is being attacked for,
being a women. Holy shit. The entire media flipped out
Forget she had 30 years experience in the field. They all
basically yelled "Affirmative Action Hire". SHE, was the
first women appointed as the head of the Secret Service,
and now, because of these breaches, she is gone. Rather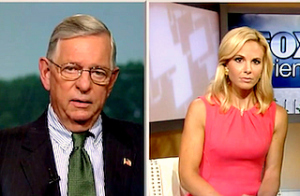 (Reality vs Flake)
than "fix" the issue they looked for a body to huck under
the 24-7 cable media diaherra bullshit cycle. The 'lapse'
in security is unacceptable & stupid. But the mega chain
reaction of hate towards her, while ignoring her YEARS
of quality service is short sighted. We have "executed" a
person before results of "what really went wrong" are in
Pretty soon, Obama will not have "anyone left to throw"
But it takes a lot of balls for house Republicans who are
all dysfunctional assholes, complaining, about THIS big
mistake now. They hate Obama & have no more interest
in his well being than governing; Astounding Hypocrisy
Note: Colbert hit a satire homer replying to dippy Bill-O
Note II: FOX, doesn't understand "Science" or "Reality"
Have a day!