Nebraska Republican, Lee Terry thinks any minimum wage
raise is bad. In fact he voted against raising it every single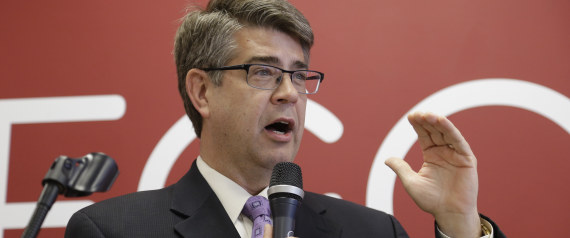 ("I yodel BS!")
time. BUT, he would be happy to give himself a BIG fat raise
You honestly can't make this shit up. Wait until you hear his
reasons. It's comedy gold. Every one of his arguments is just
literally the same as those for us 'raising the minimum wage'
You see, Lee thinks "well we haven't had a raise in 6 years!!!"
And that "we haven't had a cost of living increase since 2008,
when I led the charge for a freeze". Ah yes, it's Cost Of Living
for him, but fuck off too everyone else still on minimum wage
("Go fuck yourself!")
Classy guy. So, I'll bet he doesn't have even bigger "hypocrisy"
BUZZZZZZZz! Nope, think again. Remember the government
shut down, that ALL Republican's like Lee Terry created?!?!?!
Well, over 240 members of Congress said they'd refuse salary,
or donate them ALL to a charity until the government opened
What about Lee Terry? Um, no. You see, he just EARNED his:
"But you know what? I've got a nice house and a kid in college,
and I'll tell you we cannot handle it. Giving our paycheck away
when you still worked & earned it? That's just not going to fly."
Forget he, and literally almost EVERY Republican in Congress,
has not earned a thing aside from bein' the most obstructionist
body of assholes who can't govern in US History. But ya see his
entitlement here? "Fuck the poor! But HEY NOW, I really need
that!". Any leader, devoid of political party, who pulls this utter
bullshit hypocritical lying hate, should never be elected AGAIN
Even if it's for local troop leader. They'll 'embezzle' the cookie $
But know this, the problem is the morons who elected the fraud
Pay attention to their EXACT political views then don't elect em
Tomorrow: Ferguson MO Updates, & #'ers Now Lie To GOP'ers
Have a day!