But who is this Chuck Todd you ask? Oh, he's MSNBC's White House
("Hey now, facts are dumb")
Correspondent. He is officially supposed to be a  "journalist". And his
status in the media world had him listed as high as #2 as of December
21, 2011. Today he is listed at number 90. That's soooooo weird, what
happened that made his drop so fast? Oh, maybe saying shit like this:
"But more importantly it would be stuff that Republican's have successfully
messaged against it(Obamacare), & they wouldn't have even heard, they do
don't repeat the other stuff….cause they haven't even heard the Democratic
message, & what I always love is people say, 'Well it's your folks fault in the
media'……NO, it's the President of the United States fault for not selling it"
*slaps hand to forehead* Holy shit! That's EXACTLY your fucking job
He thinks it's the President's job to "sell reality" or report the news?!?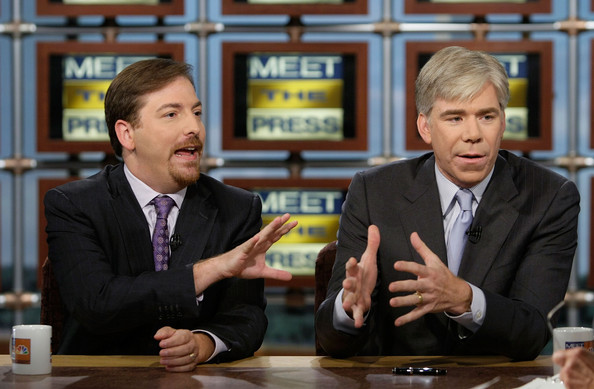 (The "Whore Twins")
Oh, maybe that is the problem here, poor Chucko does not even know
his job description. Journalist-do research, & then inform the general
public of the facts. See, so if someone else, like say the insurance lobby
or FOX starts spewing non-facts, or "Lies", your "Reporting" of all the
facts stands up in direct contract against it. Holy shit, I am convinced
most of our media is utterly fucking stupid and useless. Our "citizens"
are better informed & have done more research than the average dolt
or babbling talking head on any TV today. Guess Chucky doesn't really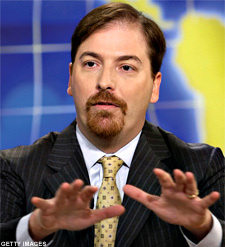 ("I just faith heal stories")
care about facts, or reporting accurate information. So long as a check
clears, he will be there, ready to help asshole distorting liars keep it up
Bravo Chuck, bravo. You're now the Most Moronic Man In The World
The Fox right thinks Chuck's a 'Marxist Socialist Nazi Odummer thug'
No, he is just lazy, & really really really shitty at his job. Big difference
If he has not officially changed his Wiki page to Fuck Todd, he should
Have a GTA 5 day!