The 'reason' the Tea Party is screaming bloody murder on the
Hill this week, is because finally someone might listen to them
(TeaOP)
Then again, most likely not. They're not a "smart" lot to be sure
See, they NEVER NEEDED TO APPLY for a status. They just had
to open their doors, and then FILE their taxes under that status
That's literally how that works. Well, they filed for status and it
looks like they were slowed. But it still doesn't say when groups
submitted their applications for tax-exempt status, or how long
(yes, we get what you are)
they waited compared to the average application. That "info" is
pretty damn important. Here is a solid article on it all. But ask
yourself this, isn't "Conservative Social Welfare" an oxymoron?
When you have a large group of xenophobic, anti-gumberment
anti-taxation, hate merchants, they might be 'singled out'. See,
they can not be "political". If they were, tax-free access denied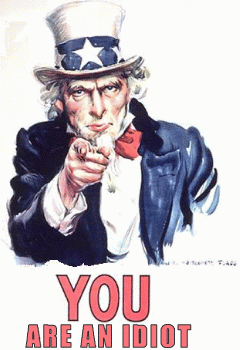 (true)
Nothing funnier than asking "permission" for something they
already had, then getting furious when they don't get it so fast
Dem Charlie "Front Ass" Rangel IRS Ooops
The IRS is known for a lot of things. Being "nice" or easy going
isn't one of them. If you've ever been audited(I haven't) it is so
(tell yourself!)
horrifying from friends who have had it happen. They literally
go through every piece of your life, & you must now 'defend it'
Ask yourself, could you? Me, yeah, for the most part, but what
if I broke one tiny rule somewhere I didn't even know about??
The IRS seems to be able to write a shit ton of stuff off. Like:
-$50,000 for videos including a Star Trek parody
-$17,000 to give a speech & paint a Jordan painting
-$15,669 for custom bags w/"Leading into the Future"
(Kirk got a tan)
All were for an IRS employee's conference in 2010. Because of
the attention, its conference budget "dropped 87%" since then
But it's not the best. Democrat Charlie Rangel on the IRS said:
"Most of us know that, this is an experience……a telephone call
from the IRS, historically it's a very very uncomfortable feeling"
Yes Chuck "Front Meat Hump" Wrangle, hey didn't you owe a
bunch of back taxes on property? Yes, he sure owed a lot, right
(that's where he hid it!)
here. Nice, those are some sweet fun feelings of massive irony
Game 3, Blackhawks vs. Kings tonight in LA, puck YES!!!
Have a day!