Turns out Mitt Romney's eldest son Tagg is now taking a larger
roll in his campaign, he was on radio yesterday. Morning zoo DJ
("I'm a badass!")
was nice enough to ask, "what is it like having the POTUS call
your dad a liar????". Well, he gave a very interesting response:
"You want to jump out of your seat & rush down to the stage &
take a swing at him (laughing). But you know you can't do that
because, well, 1st because there's a lot of Secret Service between
you and him, but also because that's the nature of the process."
At the president of the US? Wow, seems pretty tough for a pussy
Oh, he'd totally do it too, if it weren't for SS & the consequences?
Ahhh, what a little, snotty, entitled, bully prick. Oh, if you wanna
fight so bad, pick up a gun & head to Afghanistan. You put all that
(The fall "Dick" collection)
aggression to some good use for your country. You wanna punch
the POTUS? Get your younger brother to hold your purse honey
This little entitled shitty lying prick couldn't hit a bong squarely
Maybe he'll hire his big butler or driver to try punching Obama
Wait, they're saying he's "joking"? A joke? Really? No really???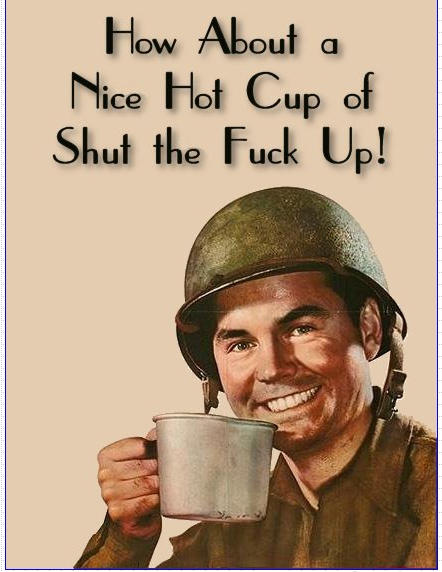 (True)
Here's the super funny thing, I do jokes for a living. I disagreed
with W. Bush all the time. He was still our president, I'll always
respect the office. I don't respect his historic failed policies/wars
What I have seen from Joe Wilson's "You lie", & to every other
hateful/racial lie I've heard from the right, has never been this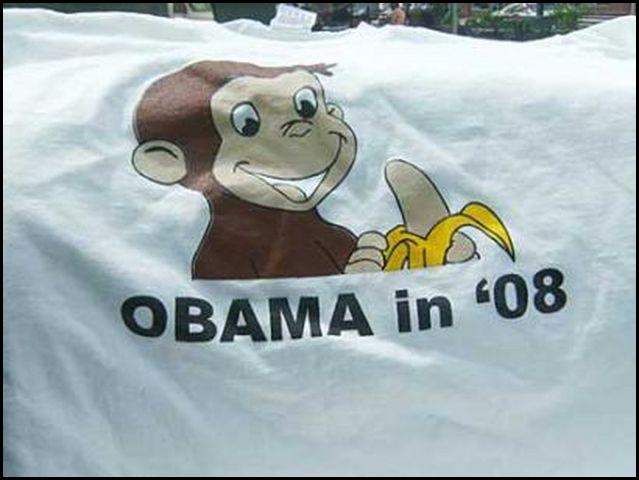 (Look familiar?)
I did a Bush joke about how he was like a student tryin to bluff
his way though a book report, that he never actually ever read
I never said, "I want to punch that fucker for lying all the time"
Throughout political history, have you seen or heard any other
stuff like this from candidates about their opponent on the big
national presidential stage? But then again, you know the old
lovingly Mormon life lesson of "Punching your opponents face"
(Tagg file photo)
If you'd like to try Tagg, Obama would hold your head as you
wildly swing while looking at your dad saying, "I'm doing it!!"
Watching the BS Bubble at FOX lose their shit is actually kinda
sad. It's like putting peanut butter on the roof of a dogs mouth
watching it struggle to wonder what exactly is happening. It is
called "reality" & "facts". Mitt lost, but it wasn't Candy Crowley,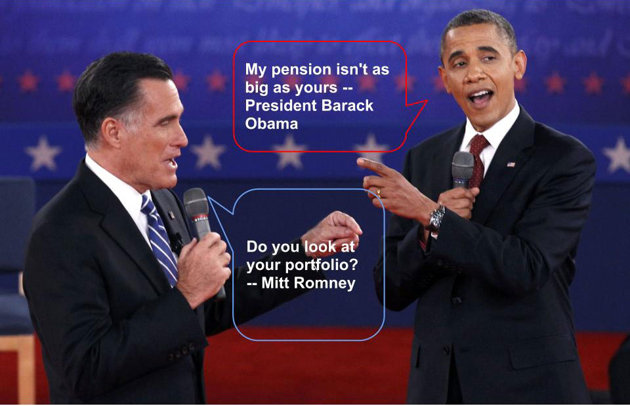 (Whoops)
the questions, or Obama being mean. It was Mitt's lack of facts,
lies, & immense hubris thinking he scored a KO with the Libya
lie. FOX is STILL saying Mitt was right. No, he was not, not at
all, ever. These people have lost their fucking minds. Facts and
reality matter, & sadly they're something that's currently taking
their lies out to the woodshed. As long as they keep using lies &
BS, they'll always keep getting their ass handed to you. So enjoy
Have a day!