Shit sakes, here we go again with Cain's *"Godfathers sausage"
(Aw son of a bitch)
*Also had Pervman Cain, The Sex-Files, or The Dumbass Crown Affair
Herman Cain had a 13 year affair, with a women Ginger White
(I had fun)
Yes, I know, even her name sounds pretty damn porny
And so what does he do? You guessed it. Lie, & lie big time
Lie, like a drunk in the middle of the road during rush hour…
(They keep coming)
"Here we go again. I didn't do anything wrong". It gets better:
"I didn't have an affair, & until I see & hear exactly what's going
to be, what accusations are going to be made, let's move on"
(Self inflicted buddy)
Yes, all these women are lying. But only you are telling the truth
He revamped his 999 plan; it's now 9 women, 9 affairs, in 9 states
Again, this isn't about his sex life. It never is. Voters don't care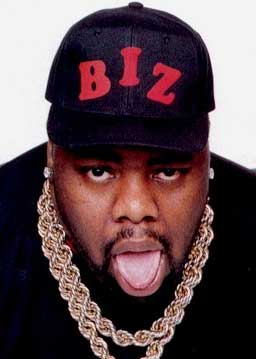 (She's just a "friend"?)
It's the "how do I you trust you" if you can't distinguish between
The "truth", & "my exciting personal fantasy world of lies"
It's not the act itself. Hell, look at us, we're fucking degenerates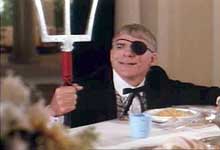 (Suck it!)
It's why when you try to lie directly to us, using our lies, we know
That, and clearly you're dumber than a sack of wet hammers
He was never electable. He's a failed Koch Brothers experiment
(I have nothing here)
And the one I feel the worst for, his wife. Who asked for a refund
Since their now broken marriage was delivered in 30 years or more
Sam "BrownBack" Mountain, "I Just Can't Tweet You"
In the "Your Tax $'ers Hard At Work In Orwell's 1984" segment
Kansas Republican governor Sam Brownback doesn't like tweets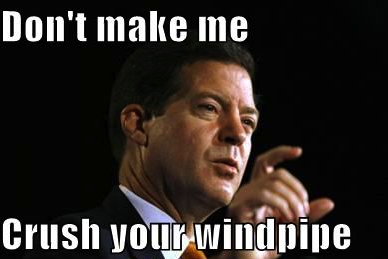 (Don't tweet on me)
Especially one's that say he "sucked" & "(hash)heblowsalot"
A high school girl going to a Youth In Government Program he was at
Who tweeted that. Her name is Emma Sullivan, & after she did it
(Tweet me)
What did his staff do? The office monitors all social networking
Mentioning his name, & called the Youth In Government program
She was then called into the principal's office & asked to apologize
(No tweets for you)
Really? No seriously fucking really? Kansas tax $'er hard at work
Here's my biggest problem with this. He's only apologizing
Due to the public's response. If no one knew, he doesn't care
(I'm helping you listen)
That's big to me. He's also chucked his staff right under the bus
"My staff overreacted to this tweet, and for that I apologize"
Let me tell you something, you work for the people of Kansas
The people of Kansas don't work for you by telling em to shut up
What To Get The Man Who Has It All?
A singing t-shirt that lights up? No that's not it
Inflatable Elvis hair that's 10 feet tall? Nawwwww
A live free range turkey that you have to kill yourself?
(Two turkeys in Afghanistan)
Ding ding ding, we got a winner! You got it right…
My brother was given a live turkey by the nice people there
What did he do? He turned & gave it to poor Afghan family
After all, it's Thanksgiving man, & everyone needs a lil turkey
Preferably dead and cooked, not live. And not a jive turkey
Have a day!