Will she run, won't she run, can she run, should she run, run Forest run?
(Weeeeeeeee)
All questions asked, but Moose Knuckle Stew never answered
Until now. She won't. Much like all crazy insane evil circus's
The music stops, tents get packed up, people move on, & it ends
(So long suckers)
I predict seeing her about 5 months from now on the QVC
Shilling her new "Palin Panties" that have "stretch form control"
She's not a politician, she's a failed reality TV flake with zero IQ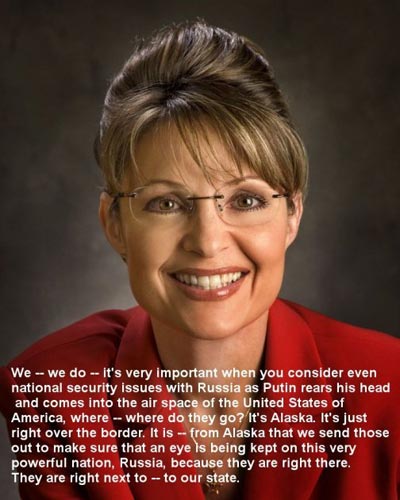 (Actual words)
That you try to scrape off the bottom of your shoe after stepping in it
What's the difference between Carrot Top & Sarah Palin?
One's a clueless unfunny attention whore with no talent, the other's Carrot Top
(Idiot's Guide to hitchhiking)
More "Occupy Wallstreet" coverage on Monday, have a weekend!