Remember what I told you about Chris Christie?
When he sounded "rational" a while back about Shira Law
(Hey fuckstick, shutta your face)
I said he was doing the pro-wrestling "heel face turn"
Well, right on que he's dipping his big ass toe in the water for 2012
With hurricane Irene coming he had a simple message:
"You're done. It's 4:30 p.m. You've maximized your tan"
Which quickly prompted 5 guido's to give him the single digit salute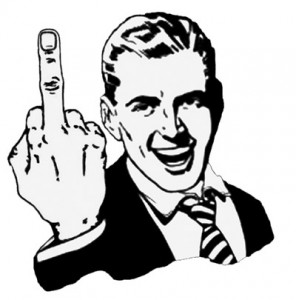 (You're #1)
It was part of his "Get Off The Beach" message. But turns out
All the billionaire Republicans and Tea Party nuts want him to run
To that he says, "It's incredibly flattering, but I've been pretty clear about it"
Well if he does decide to run, I've got some sweet slogans for his campaign:
(It's true)
-"The Jersey Bore"
-"Fat Man In A Little Coat"
-"Shut Up, I'm Trying To Eat"
-"Heart Desease Schmart Desease"
-"Pass The Gravy"
-"Augustus Gloop For President"
Meh, we already have Bachmann and Perry in the race which is funny
But when Palin gets into the race, that's where the comedy gold kicks in
Have a day!