Hurricane Irene was "gods" message to Washington
(Oh for fucks sakes lady)
Which is odd because the Bunkers in Ohio told there son Todd
Irene was because he didn't feed Mr. Pickles, & jerks off too much
Now I'm confused. How many different reasons did "god" give for this?
Michelle said: "Washington, D.C., you'd think by now they'd get the message.
An earthquake, a hurricane. Are you listening?
…now it's time for an act of God and we're getting it"
(Welcome to insanity)
I guess the Weather Channel was "listening" because we saw this coming
EARLY LAST WEEK. If "god" telegraphs his punches that badly
He'll never get that "disaster movie quality" sudden fear he's aiming for
Ever notice everyone thanks "god" when something good happens
But he never gets blamed for the bad stuff: earthquakes, floods, ect?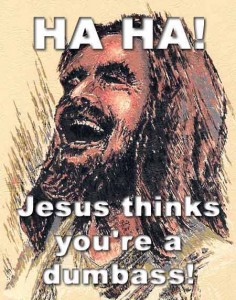 (He does)
Shit, I want that job. It's "heads I win, tails you lose"
Guess "god" didn't state a reason for horrific Joplin tornado's
Mostly because she wasn't running back then in May
I wonder what god will tell us next…through her or her gayish husband
(He does, it's true)
Bachmann's about as stable as one legged drunk standing on an incline
She's nuttier than my stool after 3lbs of cashews
And some chosen few still listen to her. Luckily you're not one of them…
Speaking Of "Not So Mean" Irene…
It was bad, but not as bad it could've been
(That place was fucked)
NC was hit pretty hard, but NYC didn't get it too bad at all
Which is a great thing. Just ask anyone from NYC still above sea level
Have a day!