Weiner is now an official "member" of The Wu-Wang Clan
("I'm hiding the "wang" in question")
All Democrats are asking him to "step down"
The Republicans are asking him to "step down"
But Captain Cock-n-balls is getting his dance moves ready to "Step Up"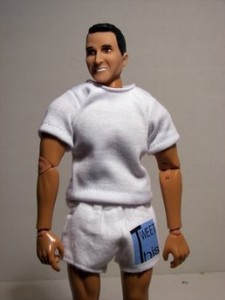 (Right on que, a fucking doll)
He won't. Why?
Everyone knows that a big weiner has also got big balls
Meh, I'm glad the guy did it. Good for business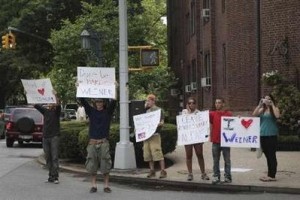 (Could also be at strip club)
Now we can't talk about important issues
Which other people call "stupid worldly stuff"
Batshitcrazy Bachmann Turner Moron Drive
The GOP had a little Obama bashing party…
(Pick the "token")
They call it a "debate"
The rest of us call it "Hunting around for the sacrificial turd for the 2012 election"
Everyone's "spinmeister" calls each a winner; cause they're paid big $ to do that
Obama deserves criticism, all leaders do. He's far from perfect & makes mistakes
However, ask about their criticism of Bush starting this economic mess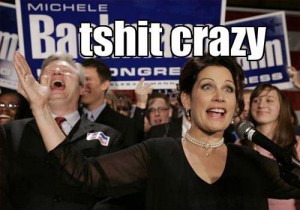 (Nice)
They suddenly fall silent on that one…
Michelle Bachmann boldly stated:
"I will not rest until Obamacare is repealed…
It's a promise, take it to the bank, cash the check"
I went to cash the check. After 20 minutes of laughter from the teller…
(True)
They told me to step aside and seek a shrink
Family Trips Summed Up
They're fun, maddening, silly, loud, and all in all…
Gray hair inducing…
(Charming)
Try Sandusky Ohio, to learn that "camouflage" is fashion choice
And that "Mufflehead bugs" are e-v-e-r-y-w-h-e-r-e
They were so big they had tattoos, an attitude, and pushed me outta my bed
(BIG bug)
When the child asked, "Are we there yet?", I'd say:
"Yes, we're just looking for parking"…
It's good to be back. Family is leaving tomorrow
Have a day!