On Monday, Walker rejected a personal meeting with Democratic senators
They suggested they all meet at the boarder in a letter he received…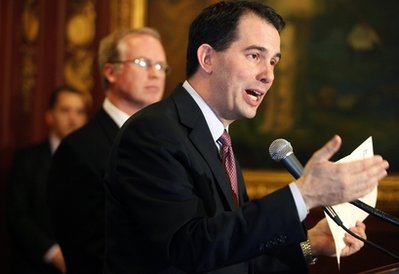 (I can't read things)
Walker basically told them all to all fuck themselves
"For us to move forward, we need reasonable and responsible officials," governor said. "This letter is absolutely ridiculous. He[Miller]is the person standing in the way"
Translation: "Come here, so I can ram this BS legislation up your ass
I'm not listening to anything you Dumb-o-craps say
No compromise ever with you, so suck it"
("Why don't people like me?"
Walkers right!
"Let's crush the Teachers unions collective bargaining rights
Gut education funding, and gut entitlement programs
While doling out $152 million in tax cuts"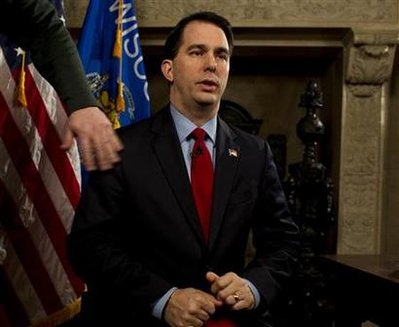 (Now u got negotiation cooties)
This guy's like a bath tub fart
Lots of noise, something surface bubbling, then a big stink
The definition of compromise means Walker must give too
He's made it clear he won't
That's rational if you're an 80's movie bully villain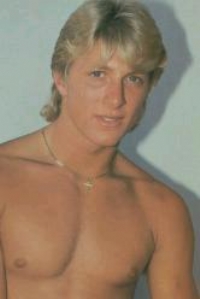 (Sweep the leg)
This marks the end of this turds career, book it
What Does It Take To Get…
Thrown off a TV show now-a-days?!?!
Murder a co-star, have sex with the body and wear the carcass?
They finally "booted" Sheen…
Tiger blood? No, more like Panther Piss
Have a day!