Holy balls, the queen is dead!
Mayor Richard J. Daley isn't running for mayor of Chicago anymore…
("Oh, you totally farted!")
Wait, can Daley just "not run" for mayor anymore?
I thought he was forced to by "Chicago Political Machine Law"
(It "makes" you read it)
If he doesn't it explodes and the entire city sinks into lake Michigan
It's gonna be awful fucking creepy weird being welcomed to Chicago
By some Mayor Rahm Emanuel sign…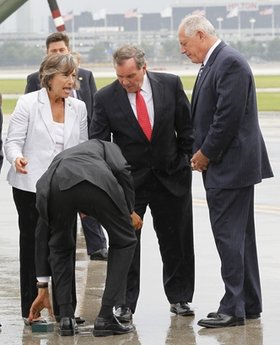 ("Who dropped their bribe?")
Shit, think off all the stupid signs that need to be changed now…
Talk about job security?
Have a day!