Is salin' on the SS Factless Dipshit. Going Rogue? More like Going Rouge…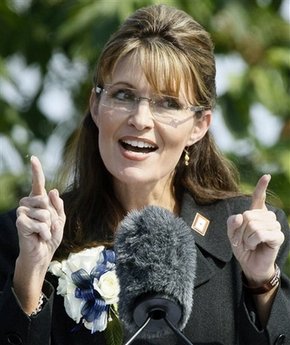 ("My nose is this long")
You should be red in the face with your book mostly being factually incorrect…
Is this a surprise?
(Page 5 is a "Snowmobiling Todd Maze")
-She criticizes Obama for pushing through a bailout that was actually achieved by his Republican predecessor George W. Bush — a package she supported at the time.
-Describing her resistance to federal stimulus money, Palin describes Alaska as a "practical, libertarian haven of independent Americans who don't want "help" from government busybodies". The reality is that Alaska is also one of the states most dependent on federal subsidies, receiving much more assistance from Washington than it pays in federal taxes. A study for the nonpartisan Tax Foundation found that in 2005, the state received $1.84 for every dollar it sent to Washington.
-Says she tried to talk about national security and energy independence in an interview with Vogue, but the interviewer wanted her to pivot from hydropower to high fashion. However Vogue's contributing editor Rebecca Johnson said Palin did not go on about hydropower. "She just kept talking about drilling for oil."
Sarah, don't you dare let "facts" get in the way of a good ol' fashioned, can see it coming from a million miles away, sucker punch. You're running in 2012, and comedians would like to thank you in advance for all the kick ass material…
With Sarah still around, we'll always get our punchline…
Have a day!