SC Governor Mark Sanford hadn't spoken with his staff since last Thursday. He left the state on what Sawyer called a "routine post legislative vacation" to unwind…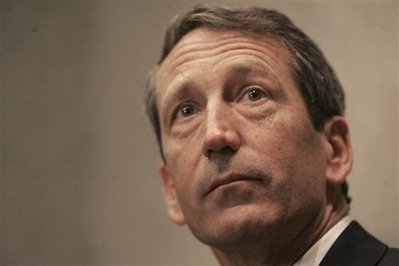 (Tax hike, take a hike, no dif)
He texted his office this morning to inform them all that he was actually stuck in Sid & Marty Crofts new show called "Land Of The Lost Governor's"…
(Governor Sleestack I presume)
He left a couple of days after the Legislature adjourned after overriding his 10 vetoes and winning a court battle to force Sanford to request $700 million in federal stimulus cash. Ohhhhhh, I see, now the stuff he "railed against" and wouldn't "touch", he had to gobble it up on a yummy turd sandwich…
People were wondering where he went. Some said, he was on a "Broke Back Mountain Hike". Others say he "needed to clear his head after the vote". Still others say he went on a Vision Quest to find the nearest White Castle. But all wondered, "If he's gone, then who's in charge around here, the Lt. Governor?". Sanford spokesman Joel Sawyer said, if there was an emergency, the office would consult with other state officials before making any decisions. But the kicker, his wife Jenny said on Monday, that she hadn't spoken with him for several days, including Father's Day…
(This has Michael J. Cox)
They have four boys. I think Broke Back Hike sounds about right…
What's the difference between Waldo and Mark Sanford?
At least you can find Waldo…
RIP Ed McMahon
He-e-e-e-e-e-e-e-e-e-e-e-e-e-e-e-e-e-e-e-e-re's death!
Too soon?
Not fun…but he was 86…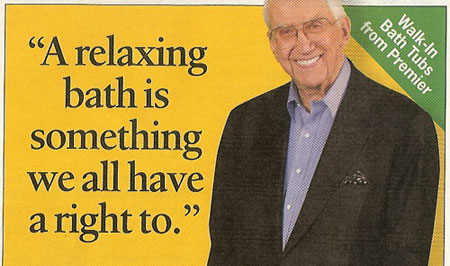 (Damn right!)
That's one hell of a run. Come on, who wouldn't have wanted a job for 30 years where you sit on couch, and laugh at another comedians jokes?
It's a dream job for lazy comics.
Most of us have to stand up…give us a couch and it's heaven…
(Typed in "Lazy Comedian")
VO work all day. The 10:30pm show this Saturday June 27th is SOLD OUT! Only tickets for the 8:30pm show are left and going fast. Get em here…
Have a day!