Todays time travel takes us back to Garbage Pail Kids and Slip & Slide!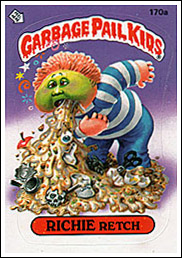 (Why not Uppity Chuck?)
I remember watching the clock at school strike 2:40pm in 7th grade, hoping Schaffer's Drug Store had a full stock of them. It's weird how you spent your money when you were younger. If you squirreled enough away, you'd blurt, "Bonus, we have enough for a wiffle ball and bat". Bam! Saturday's activities are solved…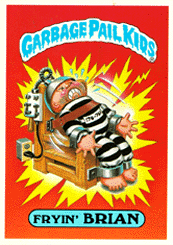 (Death by electrocution is hi-larious!)
If you had enough money, and the weather rocked, it was a Slip & Slide day…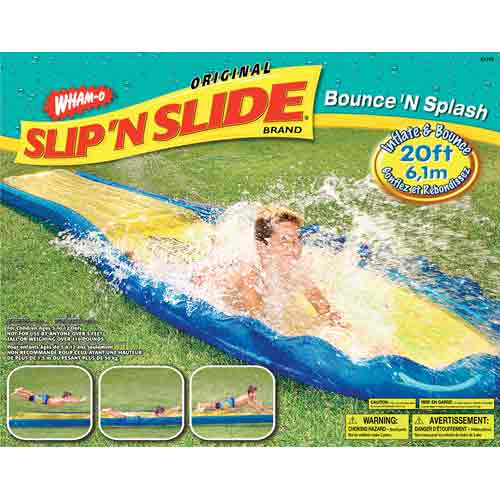 (Don't play this in traffic)
If you were poor like us, you'd wear a Hefty trash bag, pop your arms out the side, find a grassy hill, and have at it. The really poor mans version of this, was going down your house's stairs in a sleeping bag. Try it, it works…
New Music
Listening to a new band called Hockey that's ass kickingly swell…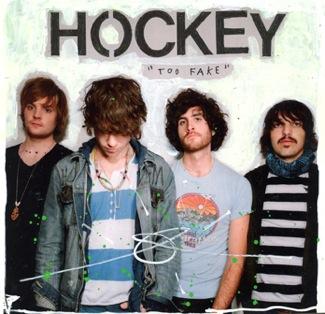 (Why a scarf, it's 90 degrees?)
They released an album called Mind Chaos. I normally don't recommend music, but it's such a blend of Rock, funk, dance fusion that's sure to please…
Get your grind on suckas…
Have a day!