*John blushes*
I know…
Mines so tiny it's an element on the periodic table. Ants use it to skip rope…
NFL Commissioner Roger Goodell thinks we need more games. He wants to lengthen the regular season to either 17 or 18 games…
(Mines this big. How about you?)
Maybe I missed it, but when did people gather around NFL headquarters with pitchforks & torches to start chanting, "Hey jerk ass, we need MORE football"?
(We burn things)
By the way, that's really hard to "crowd chant". The rhythm is so off people will go in totally different cadences. It looks like a dance floor crowed with "no rhythm guys"…
I like football. Wait, scratch that. I love it, but more games would be like adding another 20 minutes to Good Fellas. More isn't always better. Unless you're talking sex, money, or genie wishes. Then it's simply a law of the universe…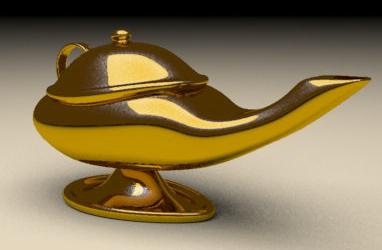 (Cash For Gold my ass)
It'd be like wolfing down a 30 slack of sliders with two large fries, unbuttoning your pants, only to having 2 steaming McRibs set down in front of you. You're full so you can't really eat em, and because of the sliders you're going to be stuck on the shitter for the next 10 hours anyway…

Bob Barker Is Back On The Price Is Right
For only one day…
He was only there to plug his book "Priceless Memories"(how fucking original)…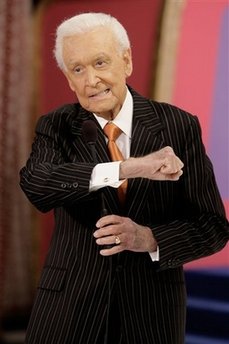 (Punching a lady in Showcase Showdown)
I guess after finally serving time for sexual harassment, and getting that robot chip placed in his head, they let him come back for a day…
He looked like a cross between the crypt keeper with shorter hair and human dust…
(Parents decided no braces)
I even thought he'd can pull a Steve Irwin and die on camera…
What? Too soon?
Remember to spay and neuter your pets and have a day!