You see a man walking on the street in winter…
They slip on the ice and fall, and you and your friends laugh…
Now they get up, pull a gun, and start shooting at you? Well, it happened…
(You laughed at his wives cankels)
A man fired six shots in all as the group of friends fled, but one of them was struck in the ankle. The 20 year old was treated and released from the hospital on Saturday…
Guns don't kill schadenfreude, people kill schadenfreude…
What's next? Overweight people shooting the producers of The Biggest Loser? Comedian's getting shot for telling bad Mexican jokes? Italians getting shot for creating Las Vegas?
Just think, Blagojevich could shoot the entire United States for laughing at him. Schadenfreude is our most basic right as humans. We laugh because it's not us. Without it, everybody's cool all the time…
(Hands in pocket are cool)
This is serious shit. If people are scared of getting shot, we'll no longer laugh at horrific wedding toasts, people publicly breaking up at sporting events, unzipped flies, toilet paper on the shoe, farts, boogers, or terribly miss-spelled personal e-mails sent to the entire company by accidentally hitting reply all…
Way to go Obama, this is the change you speak of?

Police Recover Super Bowl Rings
Authorities say they have found 27 New York Giants Super Bowl rings, valued at more than $170,000, stolen last June from a Massachusetts jewelry manufacturer. They already have a suspect in custody…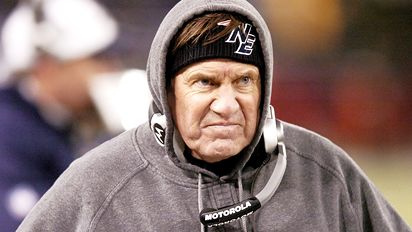 (Meh, meh, look here see…)
Patriots coach Bill Belichick! Upon arrest he said, "Fu#k you, you fu%king, fu$ks. I didn't fu#king take sh#t". He then bite three cops and urinated on the booking desk to mark his territory…
For those who don't know much about Bill, here's a nice breakdown from the Onion: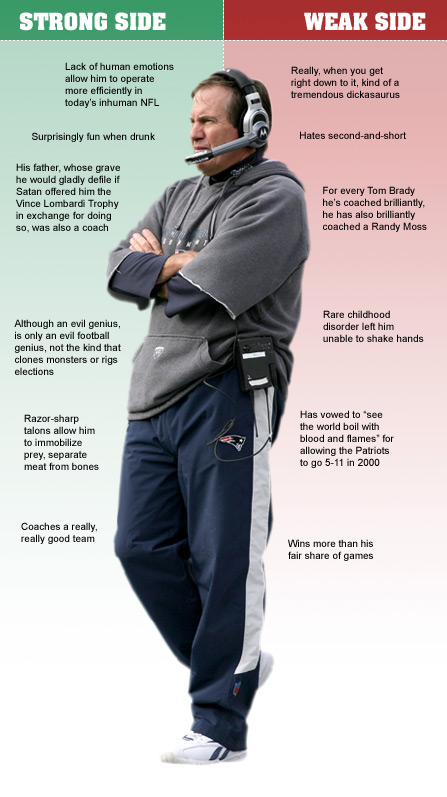 (Opposable thumbs are deadly)
Cat Barbershops
They're coming! Be scared, very scared…
(Sit in the chair puss)
Enjoy Bladorkavich's speech today, it's gonna be good. Have a day!